The signal recording program is used for continuous real-time recording of signals coming to the input channels of measuring instruments. For convenient signal processing, the program provides an unlimited number of records for text and voice comments. Signals can be recorded in the bounded or direct RAM buffer with further copying to a storage unit. This recording mode allows to record any unknown event with historical data.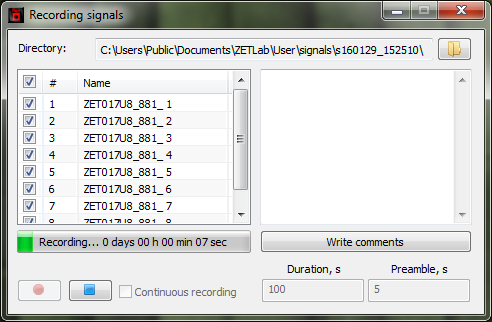 The recorded data is reproduced with Signal Reproduction and processed with ZETLAB programs just like in real-time mode. Besides, the recorded data can be converted in a text format and opened with the program Result Viewing and Processing.
Trend Viewing is possible only for signals recorded within the continuous recording.