Signal Reproduction Software
Signal Reproduction is used for reproducing signals recorded by Signal Recording. When reproduction is on, the reproduced signals become available for analysis and measurement in all ZETLAB programs.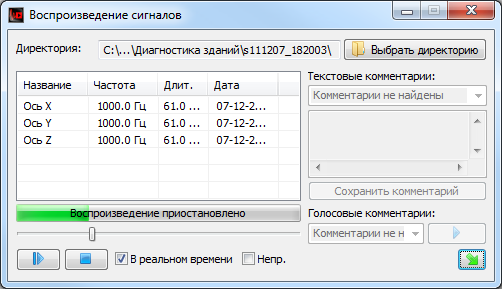 The program allows to select signal reproduction rate: accelerated or real-time. There is also a possibility to reproduce a signal not from the beginning, but from any part of the recording. The software interface allows for viewing the oscillogram of the read signal.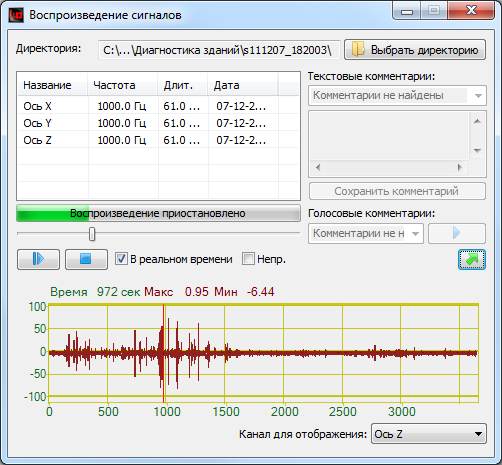 In Signal Reproduction, it is possible to view and listen to the comments made during signal recording. It is possible to switch on continuous signal reproduction, which is convenient, if the signal recording was divided into parts (e.g. during long measurements or continuous monitoring).
Signal Reproduction is a part of the following software:
Signal Reproduction is included in the Recording software group: