Digital generator ZET 7060-G
Digital generator, 0/5 V, response time – 1 ms
Duty ratio range 0 – 100 %
RS-485 data interface
* Minimum order value: from 7 700 USD
Specifications
of Digital generator ZET 7060-G
Technical specifications

Signal level
5 V
Sampling rate
1 mHz
Number of outputs
2
Refresh rate
1 Hz
Duty ratio
 0 –  100 %
Data interface
RS-485
Data rate
4800, 9600, 14400, 19200, 38400, 57600, 115200 bit/s
Parity control
0 – no control, 1 – control (oddity, ODD)
Data communications protocol
Modbus RTU

Operational parameters

Dimensions
71×39×17 mm
Weight
30 g
Device power
9 – 24 V
Current consumption at voltage 12 V
up to 40 mА
Polarity reversal protection
yes
Operational temperature range
from -40 to +100 °С

Electromagnetic compatibility EMC

MEK 61000-4-2 (IEC 61000-4-2), ESD
contact 4 kV, air 8 kV
MEK 61000-4-4 (IEC 61000-4-4), EFT
power 0,5 kV, signal 0,25 kV
MEK 61000-4-5 (IEC 61000-4-5), Surge
500 V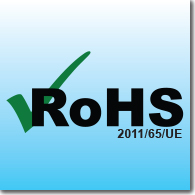 Operating principles
of Digital generator ZET 7060-G
Single-channel digital generator ZET 7060-G with duty ratio adjustment range from 0 to 100%.
The start is controlled by external digital signal or by means of a command received via network RS-485.
Fo the connection of the digital generator to ZETLAB and ZETVIEW systems interface converter ZET 7070 (USB connection) or ZET 7076 (Ethernet connection) can be used.