Control module ZET 7160-S
Used for step engine control
Types of engines connected: 4-, 3- or 2-phase
CAN 2.0 data interface
SPECIFICATIONS
of the Control module ZET 7160-S
TECHNICAL SPECIFICATIONS

Signal level
5 V
Switch frequency
up to 200 kHz
No of connected step engines (drivers)
1
Data refresh rate
1 Hz
No of control channels
4
Type of step engine
4, 3 or 2 phases
Data interface
CAN 2.0
Transmission rate
100, 300, 1,000 kbps

OPERATIONAL SPECIFICATIONS

Dimensions
71×39×17 mm
Weight
30 g
Power supply
9 to 24 V
Consumed power
0.5 W
Reverse polarity protection
yes
Operational temperature range
-40 to +100 °C

ELECTROMAGNETIC COMPATIBILITY, EMC

IEC 61000-4-2, ESD
contact 4 kV, air 8 kV
IEC 61000-4-4, EFT
feed 0.5 kV, signal 0.25 kV
IEC 61000-4-5, Surge
500 V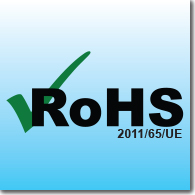 OPERATING PRINCIPLE
of the Control module ZET 7160-S
ZET 7160-S is a step engine control digital unit with CAN 2.0 interface.
A step control signal is fed from the digital port. It determines the number of steps the step engine must be turned by, and the speed the step engine is to move with.
To implement a feedback, ZET 7160-E digital encoder may be used.
The ZET 7160-S step engine control unit can be used individually or as a part of automated measuring systems. The module control in the ZETLAB system is performed in the "Device Manager" program.