Digital generator ZET 7160-G
Digital generator, 0/5 V, response time 1 ms
Signal duty ratio 0 – 100 %
CAN 2.0 data interface
SPECIFICATIONS
of the Digital generator ZET 7160-G
TECHNICAL SPECIFICATIONS

Signal level
5 V
Sampling rate
1 MHz
No of outputs
2
Data refresh rate
1 Hz
Signal duty ratio
0 to 100 %
Data interface
CAN 2.0
Transmission rate
100, 300, 1,000 kbps

OPERATIONAL SPECIFICATIONS

Dimensions
71×39×17 mm
Weight
30 g
Power supply
9 to 24 V
Current consumed at 12 V voltage
up to 40 mА
Reverse polarity protection
yes
Operational temperature range
-40 to +100 °С

ELECTROMAGNETIC COMPATIBILITY, EMC

IEC 61000-4-2, ESD
contact 4 kV, air, 8 kV
IEC 61000-4-4, EFT
feed 0.5 kV, signal 0.25 kV
IEC 61000-4-5, Surge
500 V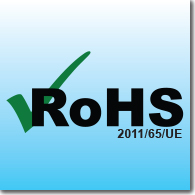 Operating principle
of the Digital generator ZET 7160-G
ZET 7160-G is a single-channel digital generator capable of changing the duty ratio from 0 to 100%.
It can be initialized both by an external digital signal and by a command received via a CAN 2.0 network.
To connect the digital generator to ZETLAB and ZETVIEW systems, ZET 7174 (connection via USB) or ZET 7176 (connection via Ethernet) interface converter is used.