Logical analyzer
Digital input/output, 4 bits, 0/5 V
CAN 2.0 Interface
TECHNICAL SPECIFICATIONS

Number of channels (input/output, configurable)
4
Signal level
5 V
Data output frequency
1, 10, 50, 100, 200 Hz
Data interface
CAN 2.0
Transmission rate
100, 300, 1,000 kbps

OPERATIONAL SPECIFICATIONS

Dimensions
71×39×17 mm
Weight
30 g
Power supply
9 to 24 V
Consumed power
0.5 W
Reverse polarity protection
yes
Operational temperature range
-40 to +100 °C

ELECTROMAGNETIC COMPATIBILITY, EMC

IEC 61000-4-2, ESD
contact 4 kV, air 8 kV
IEC 61000-4-4, EFT
feed 0.5 kV, signal 0.25 kV
IEC 61000-4-5, Surge
500 V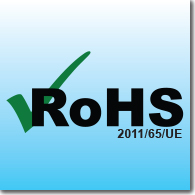 Digital port ZET 7160/logical analyzer with CAN 2.0 interface.
It is intended for the control of the connected devices. It is used in control and automation systems.
To connect the control units to ZETLAB and ZETVIEW systems, ZET 7174 (connection via USB) or ZET 7176 (connection via Ethernet) interface converter is used.