Portability
of the kit for seismic research performance
Engineering geophysical research (in particular, refracted waves seismic research) enables comprehensive research of basement rock for the purposes of exploration activities. Besides, the seismic research by means of refracted waves method is the prevailing technique implemented in the course of geotechnical justification of architectural design choices.
The above mentioned research activities require implementation of seismic research tools, that are normally transported by means of a load-carrying or an all-terrain vehicle.
In order to save time and labor costs for the seismic system transportation and deployment, we have developed a kit for seismic research performance (all its elements can be placed into a compact case).
The only thing you should have in addition to the seismic research kit is a laptop with task-oriented ZETLAB software.
Portability of the kit is attributed to compact dimensions of the digital devices included into the standard delivery scope:
digital multi-channel seismic streamer (its length is defined by the Customer depending on his particular needs);
digital geophones – their number also depends on a particular Customer request;
compact off-line recorder;
kit for digital geophones diagnostics;
set of cables, connectors, plugs and power supply modules;
ZET Key and CD with the Software;
additional accessories: crosshead screwdriver, notebook, pen;
case for the seismic research kit storage and transportation.
Minimal orderable length of the seismic streamer – 100 meters, number of measuring channels (i.e. number of the geophones connected) – 8.
It is noteworthy that the seismic streamer cable thickness does not increase depending on the amount of measuring channels. Use of 4-wired telemetric cable with 6.5 mm diameter contributes to light weight of the seismic streamer – 3,14 kg per 100 meters of the cable length.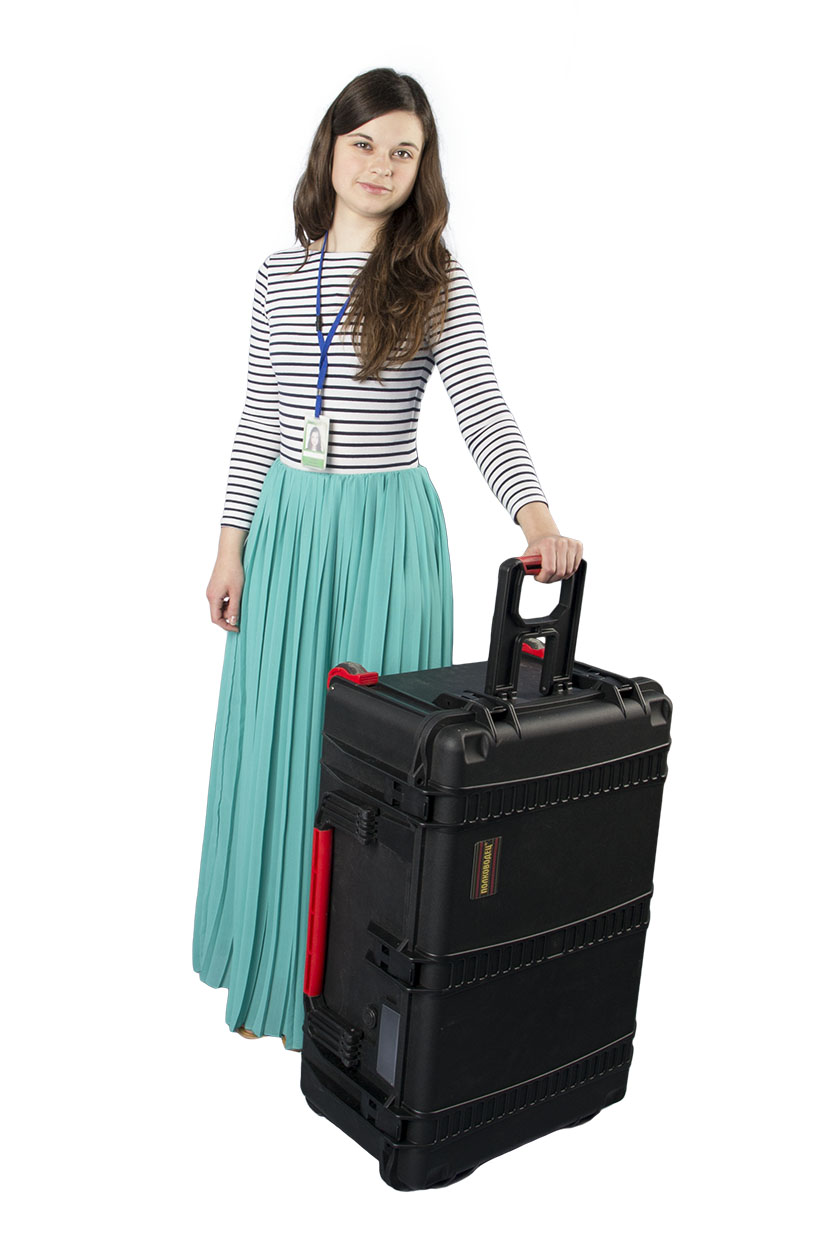 Portability of the seismic exploration kit considerably enhances the range of its application (it can be used at mine workings, open cuts, adverse terrains, etc).