Demo Mode
of remote connection to ZETLAB instruments
How often, before buying new equipment, do you think that it wold be nice to test the devices in practice in order to get opportunity of returning if they don't meet your requirements?
We deeply understand what our clients need, so we offer you to study the capabilities of ZETLAB right now!
It's very simple:
Download ZETLAB DEMO from ftp server (learn PC requirements for the ZETLAB software operation)
Install the program and launch ZETLAB.
The system will provide 2 signals with 1.6 and 3.2 Hz so that you could get familiar with it.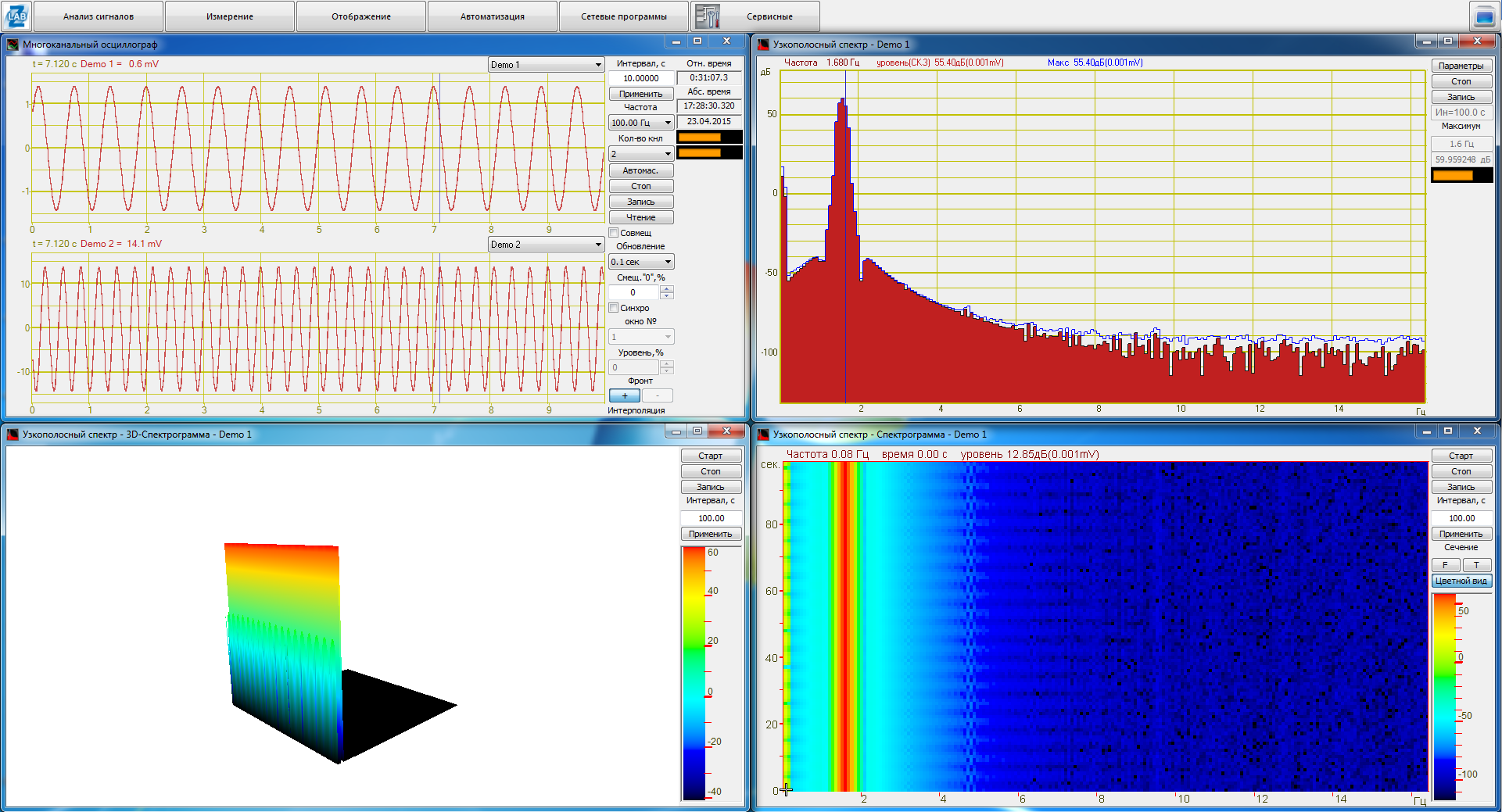 ZETLAB programs, demo signals
3. Connect to a signal transmitter: ZETLAB – Network programs – Signal receiver

Launching the signal receiver
To learn about features of our devices and programs, connect various instruments to ZETLAB's DEMO server. At present, signals are transmitted by digital pressure sensors and digital hydrophones. ZETLAB DEMO server IP address is 91.219.166.103.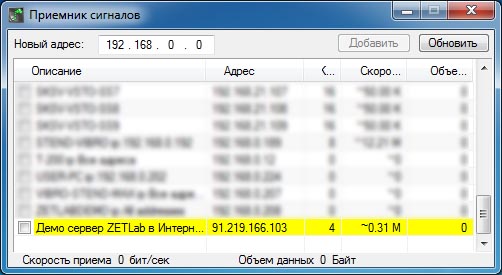 Connecting to the signal transmitter with IP 91.219.166.103
4. Try the available features of ZETLAB. After connecting to the DEMO server in the ZETLAB software, the signals from the transmitting devices will be displayed. They can be used for analysis by the ZETLAB software.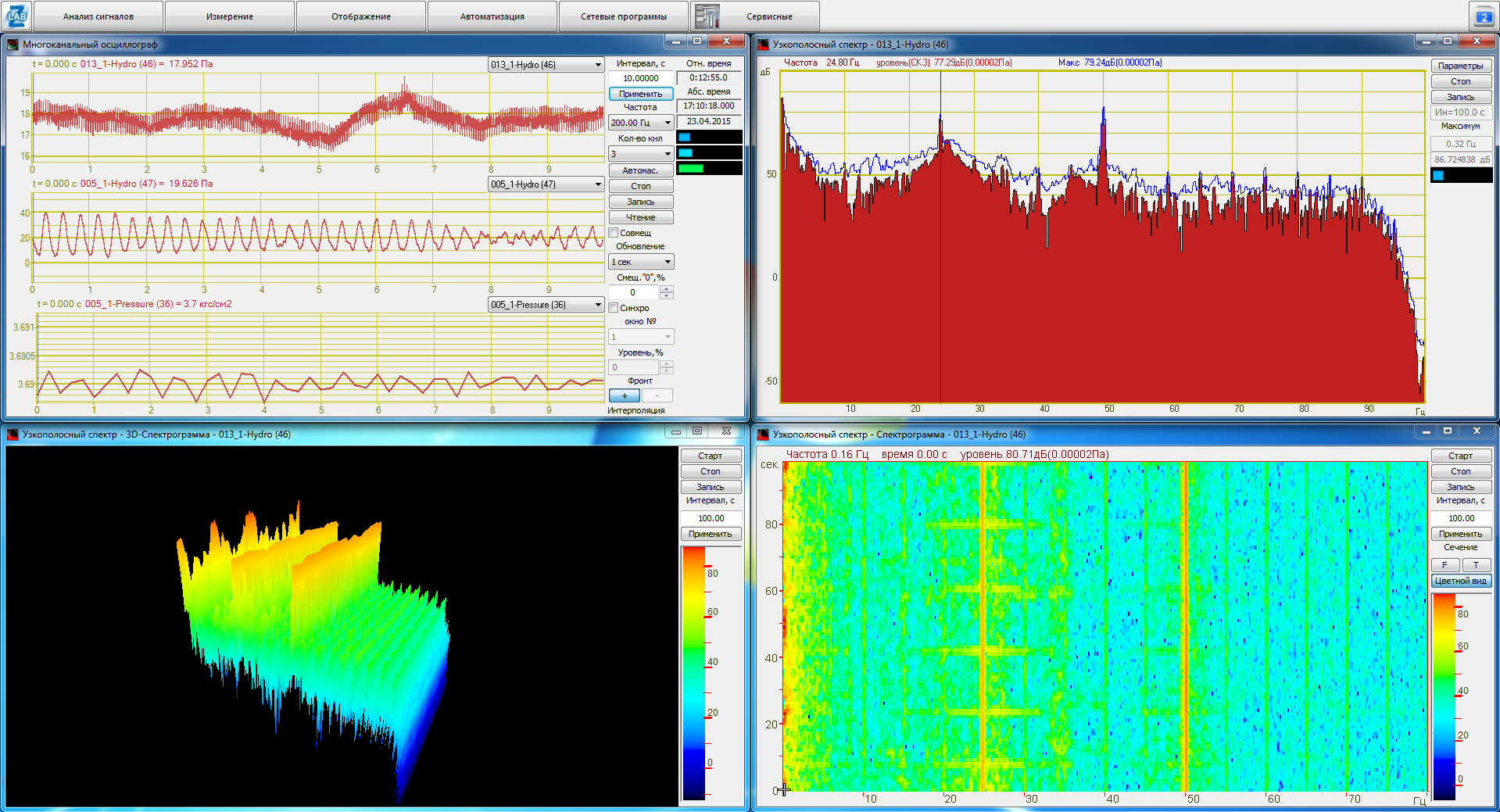 ZETLAB programs, signals from a ZET device
In the DEMO mode you can access only to minimum set of programes, while after purchasing ZETLAB devices, you will receive a full package of software for your type of device.
If any problems arise
In case of any connection problem, please email us to support@zetlab.com or use the feedback form below to send a message: