Multi-channel measuring system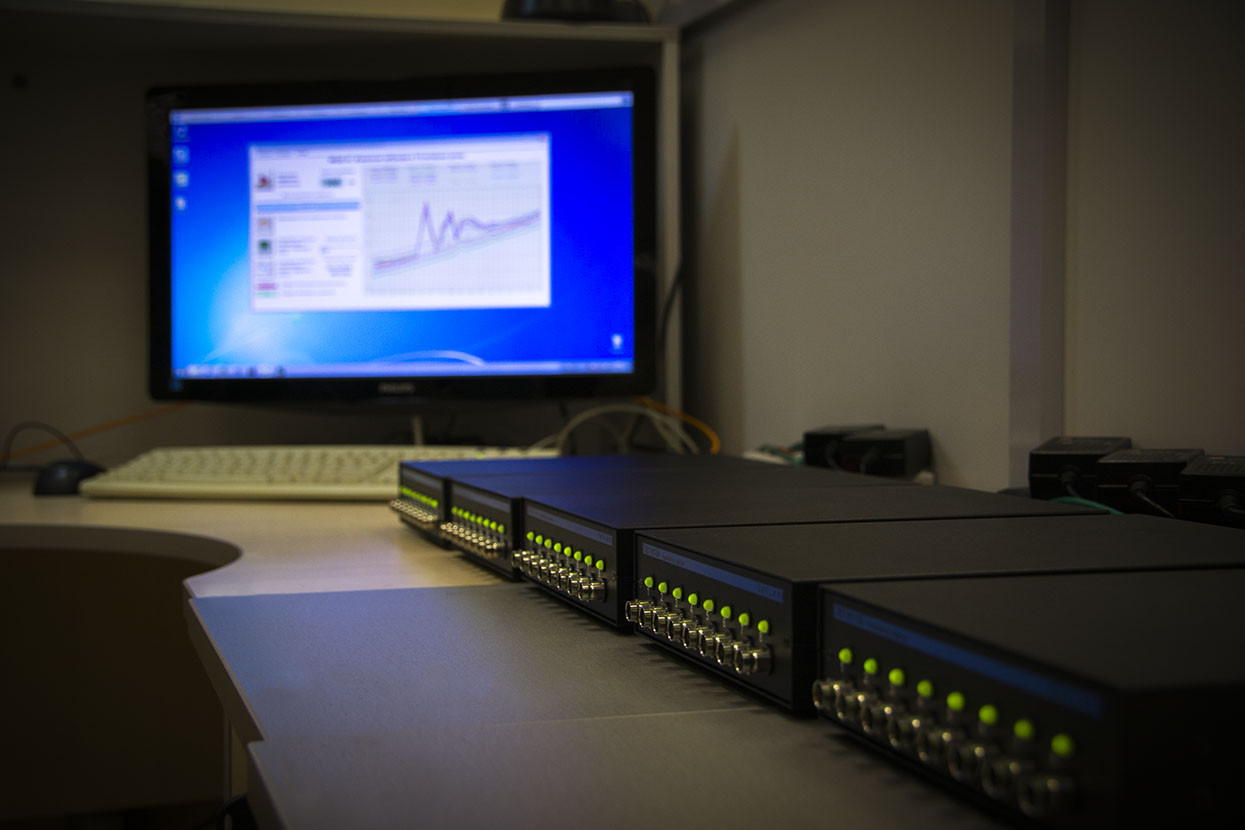 SCADA-project "Multi-channel measuring system" is delivered as a separate installation file (for project operation it is necessary to install SCADA system ZETVIEW).
* The price range corresponds to a standard system having up to 10 measuring channels with complexity grade 1.

The price is calculated depending on the complexity grade (i.e., the more measuring channels there are in the System, the higher is the complexity grade).

ZETLAB Software users often have to perform measurements via several channels simultaneously (for instance, to control DC voltmeter readings from several sensors at once). In addtition to current values control the user may need to save the data obtained to a separate file for the purpose of further processing. To make this task easier for the user, we have developed a dedicated software "Multichannel measuring system" which can be used for all the above mentioned tasks. The System can be implemented within the scope of measuring complexes based on  FFT Spectrum analyzers ZET 017 or ZETSENSOR digital sensors.
For the convenience of data acquisition process and measuring channels settings, there are several tabs in the program window: current values, measurements settings, signals recorder (depending on the controlled parameters amount, several tabs can be displayed – in the particular case shown in the figure below, temperature and velocity recorder tabs are displayed).
Current values tab allows the user to choose the measuring channels amount for the project, assign the channels, view instruments' current values and save the data to a file for further processing.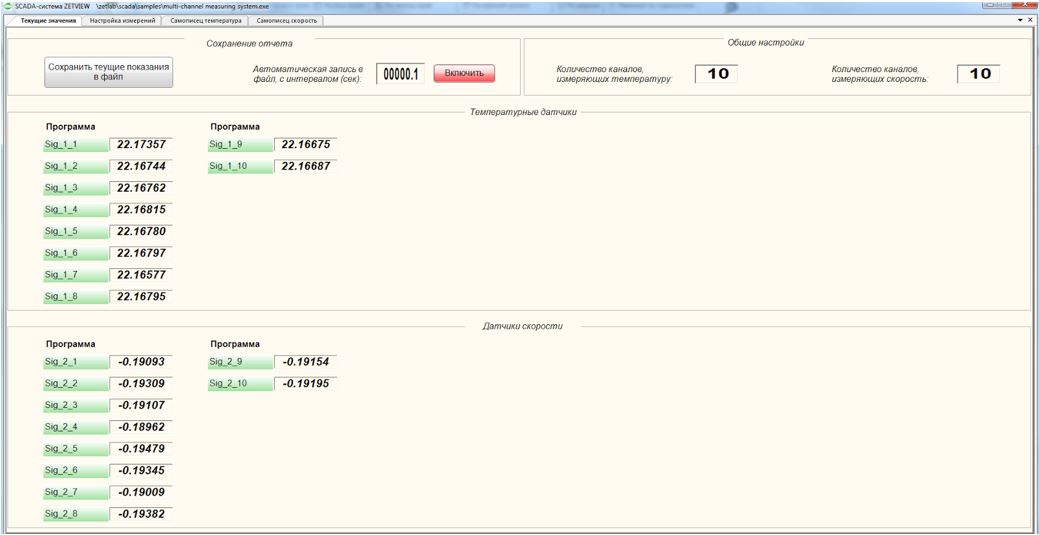 Multi-channel measuring system: measurements settings options
This tab allows the user to change settings of several measuring instruments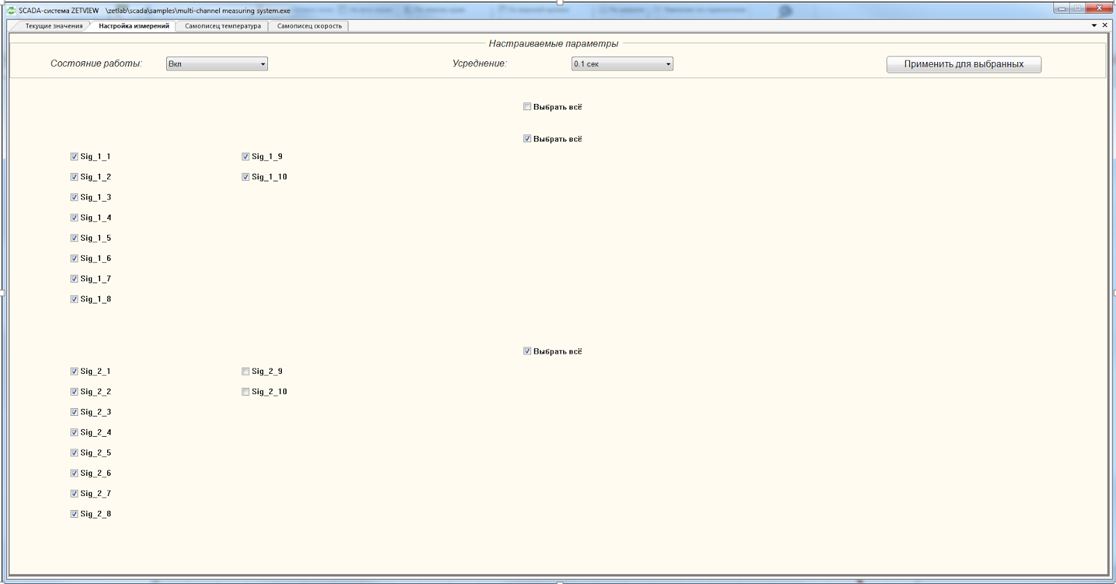 Multi-channel measuring system: signals recorder
These tabs allow the user to control instruments readings dynamics in real time mode. The data is represented as a diagram and can also be saved to a file for further processing.
Below you  can see temperature diagrams dynamics (the readings have been obtained in the course of climatic chamber certification process by means using the SCADA-project).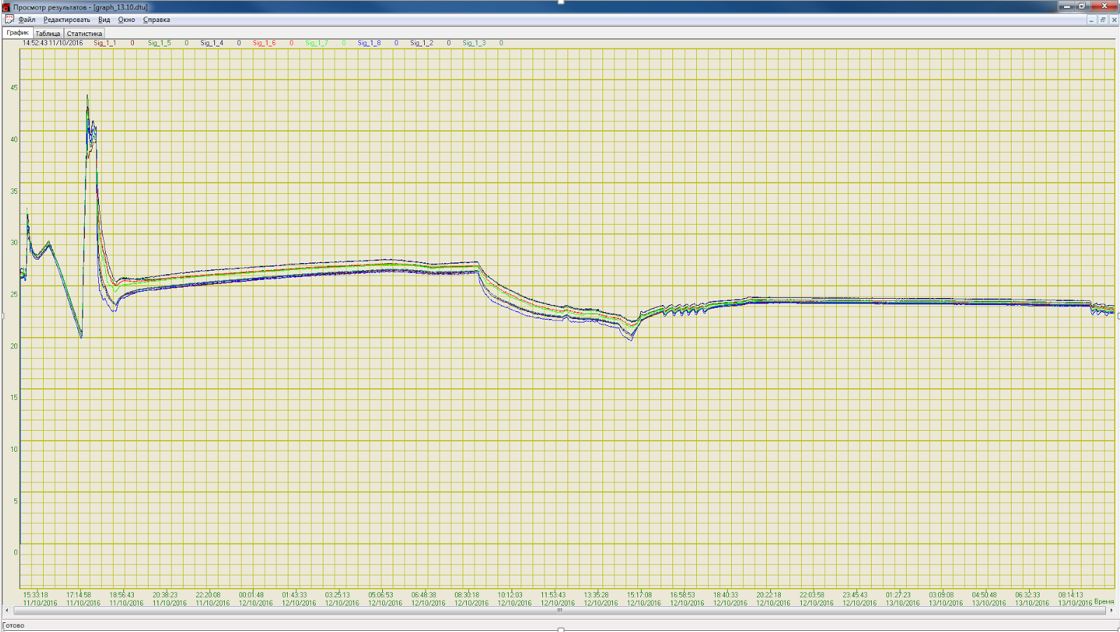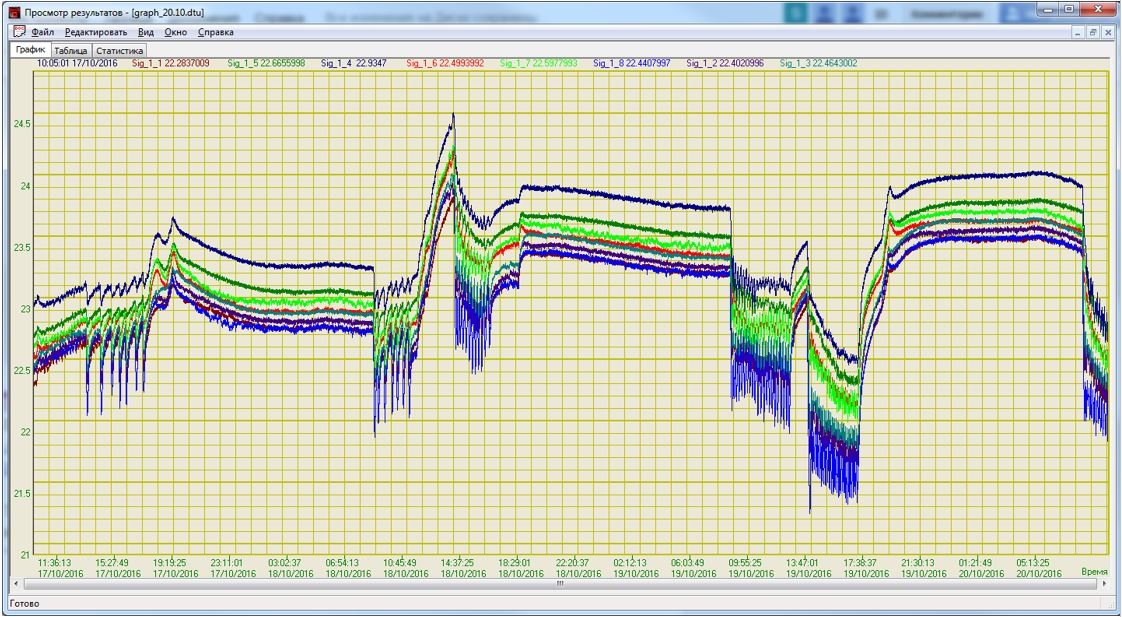 Additional advantage of the multi-channel measuring system (SCADA-project) is the possibility to update and tailor the system depending on your particular testing task and requirements.